Welcome to Jae K Beauty
The pinnacle of advanced Korean skincare. We are a revolution, redefining the very essence of K Beauty, radiance, and healthy complexions.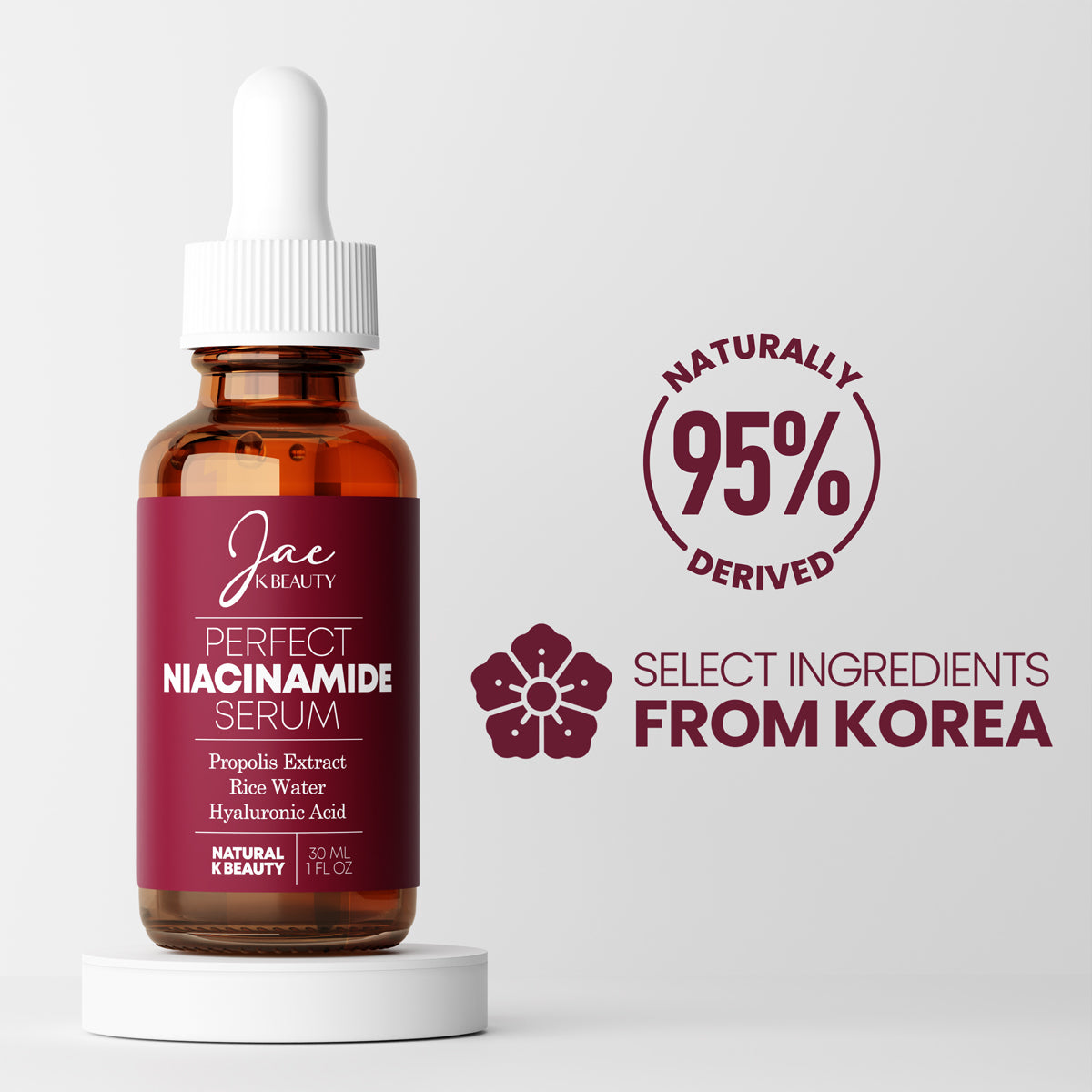 The Jae K Beauty Difference
At Jae K Beauty, we understand that not all Korean skincare is created equal. While many brands tout their products, we've actually taken K beauty one step further. We promise that all our formulas are at least 90% naturally derived & often include organic ingredients whenever possible. There isn't another Korean skincare brand that promotes natural and organic ingredients more than Jae K Beauty.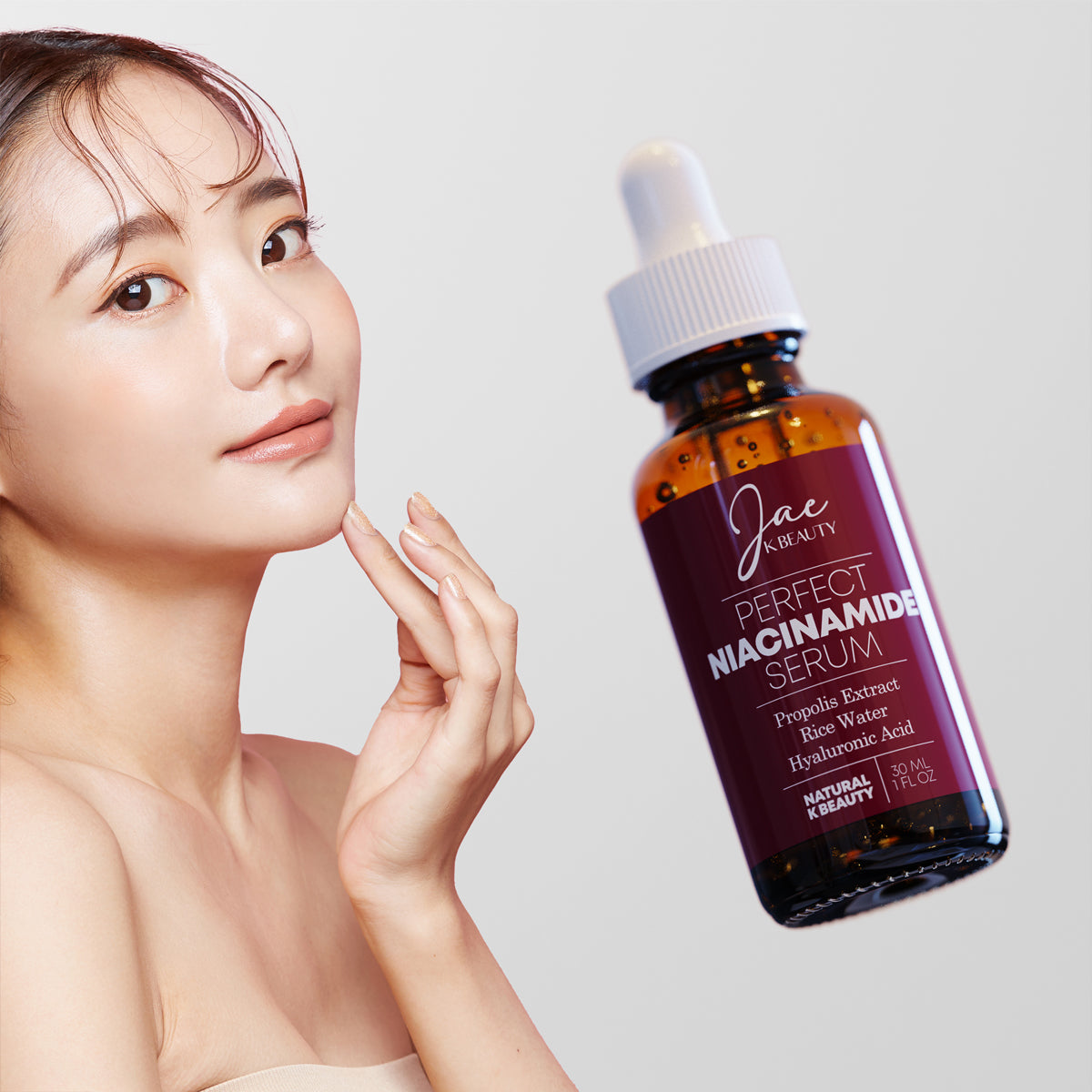 Why Choose Jae K Beauty?
In a world overwhelmed by Korean skincare choices, Jae K Beauty stands out not just for our natural and organic formulas, but for our dedication to Korean skincare traditions that cater to the modern-world needs. Our meticulous research and innovation, combined with nature's raw potency, work together in harmony to offer skincare that's so effective, it's guaranteed to provide you with that healthy, youthful glow.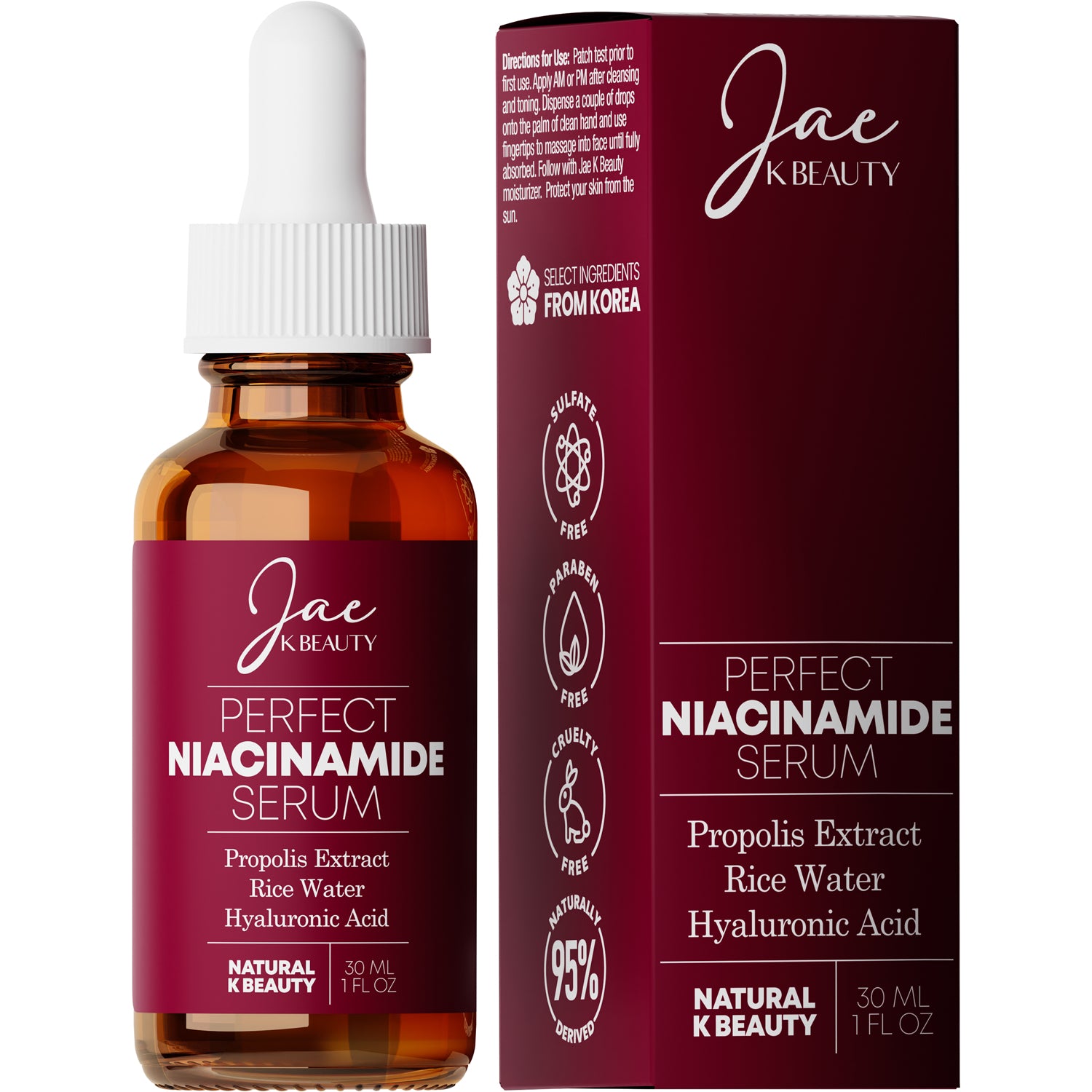 Perfect Niacinamide Serum
Regular price
Sale price
$21.00 USD
Unit price
per
Sale
Sold out
Introducing Jae K Beauty's "Perfect Niacinamide Serum," an extremely effective, yet natural K beauty serum steeped in tradition. With the core philosophy of blending time-honored Korean skincare wisdom with modern beauty standards. This serum brings to your skin the natural wonders of select Korean ingredients.
View full details